Sometimes an user can need to see what changes have been made by a software installation or to monitor some files and folders for suspect activity prevention.
In this case, files monitoring softwares are very helpful.
L'utilisateur a parfois besoin de savoir quels changements ont été effectué sur son système aprés l'installation d'un nouveau logiciel, ou alors de prévenir une activité suspecte en surveillant certains dossiers.
Dans ce cas, les outils de surveillance de fichiers peuvent s'avérer utililes.


***Scan system for changes (on demand):


-
InstallSpy
-
Watcher
(french and english).
-
InstallWatch
-
Syslog
(quite old but does its job very well).
-Installation Monitor
(Microsoft).
***Detect files access and change in real time:
-
LogMonitor
Not updated since 2002, but higly configurable and recomended (many languages supported).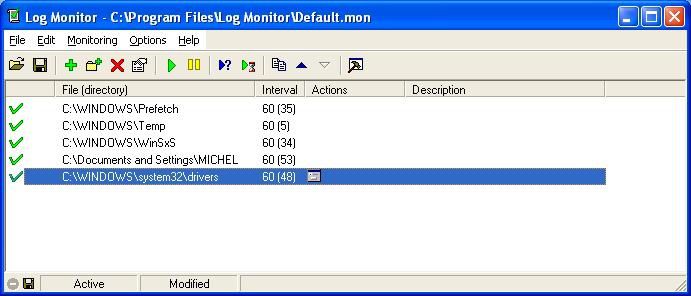 -
FileChecker
-
Monidir


Simple and easy to use.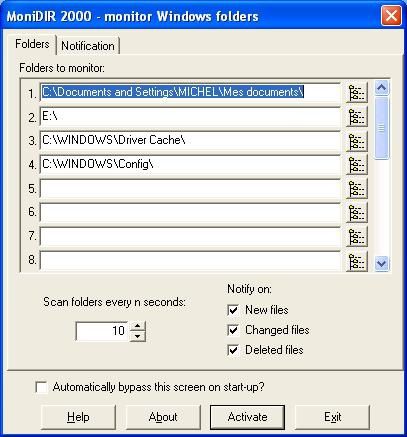 This list is not exhaustive and many other free utilities have the ability to detect access in a file/folder, or any change in some system's areas.